This is the first award nomination on my second blog page! Thank you Jess of beyondthefrontcover! I look forward to more tags and nominations!
✏️✏️✏️✏️✏️✏️✏️✏️✏️✏️✏️✏️✏️✏️
The Rules
Thank the blogger that nominated you and give a link to their site
Do a post to show your award
Give a summary of how your blog started
Give two pieces of advice for any new bloggers
Select at least 15 other bloggers for this award
Let each nominee know you've nominated them and give a link to your post
How
Chocoviv

's

Lifestyle

Blog Began

As you may have noticed, this is my second blog page now. I began blogging as one of my big social media coordinator contracts ended and I was taking a break. I needed to keep connected with all the amazing small businesses that I met, so a blog was the perfect outlet!
Two Pieces Advice For New Bloggers
1) Try to participate and interact with other bloggers on award nominations. Don't feel overwhelmed if you suddenly get a few nominations. Just take a note and work on them one by one. I suggest one a week if you do receive many. This is the best way to get your name out there and to meet new bloggers!
2) Try to cross-promote across different platforms and network with other bloggers the same way to grow.
My Nominees
https://emergingfromthedarknight.wordpress.com
http://lookingforthelight.blog
https://stevenhumphreyswriter.wordpress.com
https://apotterheadsworld.wordpress.com
https://carlalovestoread.wordpress.com
https://dellartista.wordpress.com
https://bikecolleenbrown.wordpress.com
Follow Chocoviv's Lifestyle Blog on WordPress.com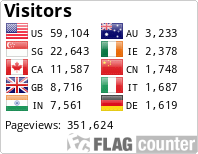 Instagram: https://www.instagram.com/chocoviv/
Twitter: https://mobile.twitter.com/Chocoviv1
Pinterest : https://www.pinterest.ca/chocoviv1/