According to Louise Hay in "The Power Is Within Me", we need to learn to give and receive gifts graciously. She reminds us that if we criticize the gifts that were given to us (wrong size, scent, colour etc), sooner or later people will seize to give us anything.
"You can give the gift to someone else instead."
Most of us are generous when we give gifts. However, when it comes to receiving gifts, it can be a bit difficult to hide the disappointment when we do not get what we really want. We need to learn to be grateful and thank you other person graciously. Be grateful!
😀
Follow Chocoviv's Lifestyle Blog on WordPress.com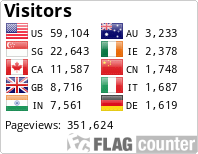 Instagram: https://www.instagram.com/chocoviv/
Twitter: https://mobile.twitter.com/Chocoviv1
Pinterest : https://www.pinterest.ca/chocoviv1/