These look like desserts! Thank you Zuri & Emma for this lovely box of beauty products!
Who Is Zuri & Emma?
1) Why and when did you start your business?
Zuri & Emma was born seven years ago out of the love for our girls, and the beauty and joy of creating beautiful baby accessories. Blessed to call Metro Vancouver our home, we shared many memorable moments creating and sharing our custom pieces with families who also enjoyed seeing their little ones decked out in cute patterns, lace, florals, and even bow ties!
As our season of life changes with the beauty of motherhood, so has Zuri & Emma. With the same passion for creativity and fun, in late 2020, we started handcrafting our artisanal line of bath and body products with love in small batches using premium ingredients. As mothers with children who have eczema, we understand the challenges that come with bath time and finding products that support healthy skin. We strive to make bath time and self-care a calming and renewing experience for all!
2) We are two mommies: Gigi – Zuri's Mom & Jenny – Emma's Mom, sharing the same passion for creativity and fun. We started our soap-making journey in late 2020 when we first attempted to make our first soaps, knowing the benefits of having known and natural ingredients in our skincare products. Particularly, as we all wash our hands a lot more during the unprecedented time, keeping our skins moisturizing all time is extremely important. As we shared some of the soap designs on personal social media, we felt overwhelmed with the compliments we received from friends wanting to buy the soaps from us. We then sold over 70+ soaps (plus lipblams) during Christmas and donated all the proceeds for the first 50 sets to BC Children's Hospital and Canadian Cancer Society. Soap making is addictive and fun, we could not stop us from creating and designing more soaps, in many cases, turning them into art pieces. Grateful, we immediately transformed our soap making hobby into a 'small business' and our page Zuri & Emma.
4) Is there anything else you would like to share:)
We share what we love. We all have a busy life, and it is important to find time to enjoy ourselves. Outside of our fulltime jobs (as well as doing mommies' duties), we find our "me time" through creating as well as testing these lovely, glamming and cute products! We hope that you find your ME time as well through the use of our products at bath time.
Check out their sites:
https://m.facebook.com/ZuriAndEmma/
https://www.instagram.com/zuriandemma/
https://www.zuriandemma.com/?fbclid=IwAR0Woyu0OK7gQ2m-B2wJNfPiBnp8iqZ4ZCkvU6TVtT8PM2kZCwisXoTySkY
Follow Chocoviv's Lifestyle Blog on WordPress.com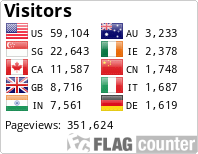 Instagram: https://www.instagram.com/chocoviv/
Twitter: https://mobile.twitter.com/Chocoviv1
Pinterest : https://www.pinterest.ca/chocoviv1/