Image Courtesy of Wikipedia
After the Spanish war, the Francoist (Francisco Franco, a dictator) army was fighting against the Spanish Maquis (Spanish Guerilla). Ofelia and her very pregnant mother was going to meet up with her cruel Francoist captain stepfather in the countryside. He was fighting the guerilla there. So, despite the doctor's recommendations against his wife travelling, he demanded that she gave birth where he was!
This was the place where Ofelia "discovered" the secret that she was actually a lost princess of a magical world. She was given three difficult tasks to do before she could return to her magical kingdom and leave this cruel world behind. Ofelia had to fulfill them at all cost….
Conclusion
The creatures in this story were quite frightening to me, including the fawn that revealed Ofelia's magical identity. The infamous Pale Man was creepy and frightening. However, the true evil of the movie was the Francoist captain. The way he mistreated everyone around him was horrendous. That was the real monster of the real world.
😊
Follow Chocoviv's Lifestyle Blog on WordPress.com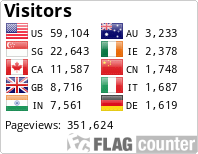 Instagram: https://www.instagram.com/chocoviv/
Twitter: https://mobile.twitter.com/Chocoviv1
Pinterest : https://www.pinterest.ca/chocoviv1/