Images Courtesy Of IMDb
Summary
A recently divorced mother was driving her son to school encountered a burly man driving a large truck, slammed onto her horn when he didn't move at the green light. Initially, he told her calmly that she only needed to give a courtesy tap and not a full-on slam on the horn. She was not interested in hearing anything that he was saying.
He was not pleased and he made sure she felt his anger……
Conclusion
Although it might seem a bit blown out of proportion for some, the man's sudden onslaught of terror because of some honking from a mom was enough to trigger his blow up. Road rage was definitely something I would not like to encounter or be in the middle of at anytime. In the past, I have witnessed many accounts of road rage by just sitting in the passenger seat. It was horrifying to see how mad and lose control some drivers are when something didn't go there way. It's the worst when there were children in the car. So, watching this movie really felt real to me. Scary!
Note: It's Russell Crowe! Wow…..just wow….
Follow Chocoviv's Lifestyle Blog on WordPress.com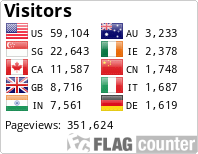 Instagram: https://www.instagram.com/chocoviv/
Twitter: https://mobile.twitter.com/Chocoviv1
Pinterest : https://www.pinterest.ca/chocoviv1/
TikTok: https://vm.tiktok.com/ZSsT5hEo/</</
Affiliate Link: https://www.villov.net/?ref=1749896.e2894c