Image Courtesy of Wikipedia
Summary
Marla Grayson's legal job was to be the court appointed guardian to vulnerable elderly seniors without caring family or friends. She would "help" take care of all their finances by rummaging through the possessions, bank deposit boxes and even sell off their houses for them. This was all meant to help pay for the elaborate and professional care homes that Marla placed them in. Ultimately, she would use the money to pay herself, handsomely.
Marla had a special skill. She connected with doctors to find those vulnerable elderly to write up a legal recommendation that they weren't sound of mind. That way the court would place them in Marla's care as her ward. Everything was working in Marla's way.
One day, her doctor friend showed her a "cherry". A "cherry" was someone who was rather healthy, no family, no friends, clean tax records and sitting on a nest egg. Jackpot! Or so they thought……Ironically, this "cherry" was more of a mob bomb….
Conclusion
Initially, I thought that this movie was just about how she would simply scam elderly people out of their money. Then, I saw how her skill of connecting people and will to live really impressed me. The twists in this movie definitely surprised me.
(This actually reminded me of all the folks living in care homes right now during Covid-19. So many outbreaks and fatalities…. The lack of visitors definitely could take a toll on the mental health of the residents. Hopefully, things will get better.)
Follow Chocoviv's Lifestyle Blog on WordPress.com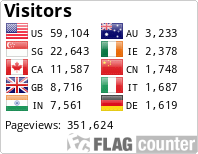 Instagram: https://www.instagram.com/chocoviv/Twitter: https://mobile.twitter.com/Chocoviv1Pinterest : https://www.pinterest.ca/chocoviv1/TikTok: https://vm.tiktok.com/ZSsT5hEo/</</Affiliate link:https://www.villov.net/?ref=1749896.e2894c</