Is your current job getting too much to handle? Do you feel overwhelmed by the amount of work all the time? Does it feel that no matter how many …

What are the Signs of Job Burnout and How Do You Overcome It
Job burnout is not something that many of us want to think about. However, after a long time at a job, a certain amount of resentment from being taken advantage of by others can happen.
When that happens, there can be two things that you can do, leave the job or adjust. As with every relationship, after awhile, people just get used to things and for a lack of a better word, get lazy.
Coworkers and bosses get used to you doing things for them that you are not required to do, but out of the kindness of your heart. They expect you to continue to do it even though it now stresses you out or puts burden to your family life.
This COVID-19 lockdown time really allow me to think and readjust my expectations. For decades, I have gone out of my way to help others and sometimes it seems that I do not get appreciated. But, why do I do it? Often monetary rewards do not exist nor immediate rewards appear after I do those tasks to make life easier for others.
I believe that in life there are pros and cons to everything. I trust that the help I do for others will come back to reward me in some way. It may not be immediate, but the universe understands….. It can be frustrating sometimes with feelings of betrayal brimming to the surface. Hence, I need to vent too. Remember I am a human being after all.
Thank you Middleme for this reminder!
Follow Chocoviv's Lifestyle Blog on WordPress.com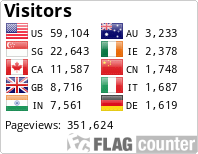 Instagram: https://www.instagram.com/chocoviv/Twitter: https://mobile.twitter.com/Chocoviv1Pinterest : https://www.pinterest.ca/chocoviv1/TikTok: https://vm.tiktok.com/ZSsT5hEo/</</Affiliate link:https://www.villov.net/?ref=1749896.e2894c</