Image Courtesy of Wikipedia
Image Courtesy of Wikipedia
Summary
After 30 years, Prince Akeem became the king, but he only had three daughters and no sons. No sons meant he had no heir to his throne. Until he was told that his last escapade to America and encounter with a "Mary", had resulted in a son! His eldest daughter, Meeka, was not pleased as she had been training her whole life to be the next heir. She refused to marry General Izzi's son to tie the two countries together. Furthermore, she and her mother, the queen from Queens, believed that Akeem would change those stereotypical rules. However, he didn't….. So he flew to America to retrieve his son….. Would he be ready to be the crown prince of Zamunda?
Conclusion
I highly recommend that you watch the first one before you watch the second one. If not, you wouldn't be able understand and appreciate some of the flashbacks and the inside jokes that were from the first movie.
To be honest, the love story isn't as strong in the second one. But, I appreciate the theme of female empowerment. Also, the fact that sometimes we often turn into our parents as we get older was mentioned.
Ultimately, the costumes were absolutely gorgeous! Everyone looked so amazingly! They hired Ruth E. Carter, who won an Academy Award for her designs in Black Panther, to design the costumes for the people of Zamunda.
Follow Chocoviv's Lifestyle Blog on WordPress.com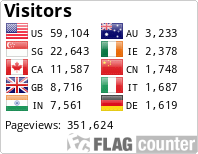 Instagram: https://www.instagram.com/chocoviv/
Twitter: https://mobile.twitter.com/Chocoviv1
Pinterest : https://www.pinterest.ca/chocoviv1/
TikTok: https://vm.tiktok.com/ZSsT5hEo/</</
Affiliate link:https://www.villov.net/?ref=1749896.e2894c</