I get really excited each time my box arrives! Let's unbox this together!
What Is In My Box?
Verso Skincare Super Eye Serum $65
Ahava Refreshing Facial Cleansing Gel $24
Pur Cosmetics Iconic Glow Illuminating Face & Body Dry Oil $28
Nails Inc. Nail Polish in Mayfair Lane $15
Josie Maran 100% Pure Argan Oil $49
Pink Sky Cactus Cup $20
Affiliate Disclaimer : There is an affiliate link that is linked at the bottom of this blog post. You know me as a mommy blogger who loves to share what I have tried out. The little extra income generated by the affiliate link helps to further fund more explorations for me to share. Thank you!!
If you want to try them out, click here to get $10 off your seasonal subscription box!
Follow Chocoviv's Lifestyle Blog on WordPress.com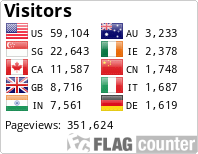 Instagram: https://www.instagram.com/chocoviv/
Twitter: https://mobile.twitter.com/Chocoviv1
Pinterest: https://www.pinterest.ca/chocoviv1/
TikTok: https://vm.tiktok.com/ZSsT5hEo/</</
Affiliate link:https://www.villov.net/?ref=1749896.e2894c</