Th
ank
you
,
CôCô Oat
for these super cute and
creative
soaps
!
"Our artisanal soaps are handcrafted in small batches right here in Vancouver. Each bar of soap has a unique look as they're cut, bevele
Objectives are simple:
1. Create handcrafted products with ingredient names you can pronounce.
2. Be kind to mama earth – source and use sustainably harvested materials.
3. Use minimal packaging – were happy to leave our soap bars naked.
4. Be kind to the bunnies – no testing on animals!
5. Be kind to marine life – no harmful chemicals! No sulfates. No parabens.Our artisanal soaps are handcrafted in small batches right here in Vancouver. Each bar of soap has a unique look as they're cut, beveled, and stamped by hands and they're imperfectly beautiful – we call it "rustic".We're not here to make guarantees, or claims at all, about curing skin imperfections, reverse signs of aging, or do anything else revolutionary. After all, soap is just soap – it's there to clean your body. But we CAN guarantee 100% honesty in our ingredients, with easy to pronounce ingredients and sustainably harvested materials. We're environmentally conscious throughout our entire process, from the source of our materials, all the way to our minimal packaging."
Follow Chocoviv's Lifestyle Blog on WordPress.com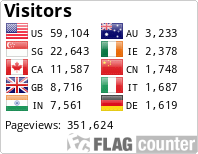 Instagram: https://www.instagram.com/chocoviv/
Twitter: https://mobile.twitter.com/Chocoviv1
TikTok: https://vm.tiktok.com/ZSsT5hEo/</</
Affiliate link:https://www.villov.net/?ref=1749896.e2894c</</