Normally, for spring break, we would take a trip somewhere. Be it an overseas, or local one, we would go somewhere. That would often be stressful for me as I would need to take time off work. As there weren't a lot of people working, trying to fit in my vacation times were brutal as there were no seniority system in place. That was definitely one difficulty I had back then. Feeling guilty for going on vacation was definitely how I was feeling each time.
Well, thanks to Covid, this year I no longer felt this way! As I lie in my cozy bed, writing this blog post, I am grateful. To be honest, I truly enjoy traveling and would love to go all the time if time and money are unlimited.
But, in reality, it isn't feasible. Money isn't everything. However, balance is everything. To be able to enjoy your work and family time without feeling guilty when doing either would be a dream…..
Follow Chocoviv's Lifestyle Blog on WordPress.com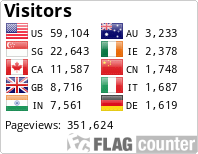 Instagram: https://www.instagram.com/chocoviv/
Twitter: https://mobile.twitter.com/Chocoviv1
TikTok: https://vm.tiktok.com/ZSsT5hEo/</</
Affiliate link:https://www.villov.net/?ref=1749896.e2894c</</