Image Courtesy of Wikipedia
Summary
Miranda was a surgical nurse and had recently bought a new house. Her friends suggested that she should meet some new people and go on blind dates. Reluctantly, she agreed. Naturally, bling dates usually meant that she wouldn't know the exact appearance of the date….
On the day of her date, a man that she assumed to be her blind date, showed up at the door. He was early. However, as time passed, she felt uneasy. When she asked him to leave, he refused and attacked her! He was not her blind date! As she gave her account to the police, she remembered where she had seen that man. Hence, they caught William Finn and sent him to jail.
Unfortunately, Miranda's life was completely destroyed as she had to get rid of the house now. Not only she couldn't sell the house, she had developed a tremor in the hand that prevents her from working in the surgery room. She felt out of control. Ultimately, she needed to fix these issues by dealing with the source of her problems—-William Finn…..
Conclusion
A simple story of a strong and fierce woman dealing with her problems head first. Sometimes, I questioned her thinking. To be honest, I could foresee the ending, but I felt sad for her character's choice at the end.
The back story that interested me was the relationship between Miranda and her deceased mother. It seemed that her memories were horrid in contrast to her father's. Those negative memories seemed to have risen to the top after her misfortune.
Follow Chocoviv's Lifestyle Blog on WordPress.com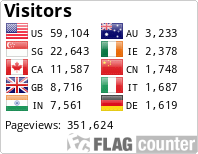 Instagram: https://www.instagram.com/chocoviv/
Twitter: https://mobile.twitter.com/Chocoviv1
TikTok: https://vm.tiktok.com/ZSsT5hEo/</</
Affiliate link:https://www.villov.net/?ref=1749896.e2894c</</