Image Courtesy of IMDb
This was a historical series about the feudal Japan. It was a time of powerful warlords, who were fighting to be the ultimate ruler of Japan.
"Samurai were the hereditary military nobility and officer caste of medieval and early-modern Japan from the 12th century to their abolition in the 1870s. They were the well-paid retainers of the daimyo. They had high prestige and special privileges such as wearing two swords."—Wikipedia
These two swords was called the daisho, meaning big-small.
Conclusion
For a lover of history, it's an exciting re-enactment of some of the most important names in feudal Japan, Tokugawa Ieyasu, Oda Nobunaga and Toyotomi Hideyoshi. I was fortunate to visit some of the amazing castles from that period when I was in Japan, so I enjoyed learning about these warlords.
Follow Chocoviv's Lifestyle Blog on WordPress.com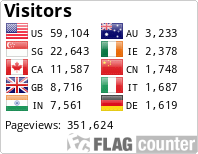 Instagram: https://www.instagram.com/chocoviv/
Twitter: https://mobile.twitter.com/Chocoviv1
TikTok: https://vm.tiktok.com/ZSsT5hEo/</</
Affiliate link:https://www.villov.net/?ref=1749896.e2894c</</