Image Courtesy of Alexandra Antipa
Except from the book:
Mothers often feel pressured to explain their decisions to other people, and especially to their family. They are constantly judged, fearing they will be perceived as inadequate, uncaring, or selfish. I have always listened to my instinct and did as I believed best. I know my baby like no one else does and, thus, I am the only one able to take the best decisions for her. Do not feel pressured into meeting the expectations others have. Motherhood is your journey……
Summary
The author recalled her experience of being a new mother. Besides the birthing experience, she talked about the people she encountered online and in person, from positive and encouraging ones to negative and toxic ones. She also talked about how she dealt with these people and scenarios.
Conclusion
Without giving too much away, I would recommend this to anyone who is interested in reading about how being a mother is like in this technological and super advanced generation. All the prejudice and criticisms plus perfect expectations that we, modern moms, have to deal with are all mentioned in this book. Some topics may be a bit hard to be swallow, but they need to be brought up!
Order yours here!
Follow Chocoviv's Lifestyle Blog on WordPress.com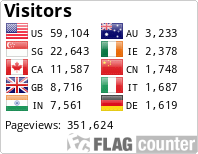 Instagram: https://www.instagram.com/chocoviv/
Twitter: https://mobile.twitter.com/Chocoviv1
TikTok: https://vm.tiktok.com/ZSsT5hEo/</</
Affiliate link:https://www.villov.net/?ref=1749896.e2894c</</