Thank you Introverted Bags for the nomination!
The Rules:
Thank the blogger who nominated you and link back to their blog.
Answer the 11 questions sent by the person who nominated you.
Nominate 11 new bloggers to receive the award and write them 11 new questions.
List the rules and display the Sunshine Blogger Award logo in your post and/or your blog
QUESTIONS
1.What season is it in your country? Spring
2.Is there a network called MTN in your country? No
3.If you could switch nationalities for a day, which would it be? Korean
4.What's your favourite word in a foreign language? Sushi
5.Have you ever worn traditional clothes from a different country? Yes
6.Do you watch WWE aka Wrestling? No
7.Has your lockdown been split into levels?If yes,what level are you at now? They just announced that we can have up to ten people gathering outside.
8.Have you ever met a celebrity? Yes
9.Has any of your family members contracted Covid 19? No
10. Are any of your family members not from your country? Yes
11. How are you? Not too bad…
My Questions
1. Any new hobbies?
2. Last movie that you watched
3. Favourite super hero
4. Last book that you read
5. Favourite comfort food
6. Pizza pie or apple pie
7. Singing or dancing
8. What languages do you speak?
9. If you could go travel now, where would you go?
10. What song would describe your life right now?
11. Which blog post in your blog would you like to promote? Please leave the link to share.
Nominees
1. https://chromelove5.wordpress.com
2. https://spokenwithtruthblog.wordpress.com
4. https://angelsamazingart.wordpress.com
5. http://discoverwithdeanna.com
7. http://belladonnasflashlight.com
8. https://nupsssexpreso.wordpress.com
9. https://bigpinewritings.wordpress.com
10. http://mcgeetraveltales.com
Follow Chocoviv's Lifestyle Blog on WordPress.com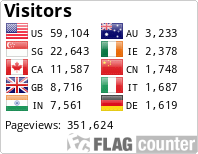 Instagram: https://www.instagram.com/chocoviv/
Twitter: https://mobile.twitter.com/Chocoviv1
TikTok: https://vm.tiktok.com/ZSsT5hEo/</</
Affiliate link:https://www.villov.net/?ref=1749896.e2894c</</