Thank you, Morden Designs for my prize from the giveaway. Meet this small business owner!
Morden Design
1) Why and when did you start your business?
I fell in 2020 and was not able to walk nor return to work. Morden Designs started out in September as a hobby which turned into a small crafting business.
2) What was your background?
Hotel and Culinary is my formal education plus administration and marketing. However, I've always excelled in the Arts. I was originally accepted into a Bachelor of Arts program to become an Art Teacher.
3) Some interesting facts about your product?
-Handmade
-Independent
My shop and everything on it is a true reflection of who I am. My creations are inspired by my life's travels to Fiji, South Africa, Mexico, Dominican, Jamaica & Paris, cooking for culinary in Spain & Morocco, living across Canada & most importantly living in Banff! My life's travels and experiences have directly inspired my creations.
4) Is there anything else you would like to share?
Behind the scenes footage available on TikTok. I love to receive input from my followers to see what they would like to see next.
Contact Her:
IG: https://www.instagram.com/morden_design/
Etsy: https://morden-design.com
Pinterest: https://www.pinterest.ca/morden_design/
TikTok: https://vm.tiktok.com/ZMeSqxGrn/
Follow Chocoviv's Lifestyle Blog on WordPress.com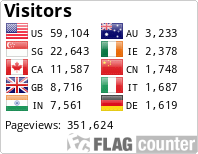 Instagram: https://www.instagram.com/chocoviv/
Twitter: https://mobile.twitter.com/Chocoviv1
TikTok: https://vm.tiktok.com/ZSsT5hEo/</</
Affiliate link:https://www.villov.net/?ref=1749896.e2894c</</