Image Courtesy of Wikipedia
Summary
David Kim (John Cho) is searching for his missing daughter with the help of the local detective (Debra Messing). After the death of his wife due to cancer, David and his daughter, Margot, drifted apart. He was trying to hold it together and act normal, while his daughter wanted to thoroughly grief for her mom. David continued to immerse himself with his IT work and Margot began high school. All seemed pretty normal…..
Then, one day, she didn't come home….
Conclusion
The audience got to watch the movie through the screens of their computers, tablets and smartphones. It felt very personal and real as we observed how each person was using technology to their advantage. We also could imagine all the dangers and pitfalls of our modern world. Everything seemed so normal on the top, but everyone could hide something darker and deeper on the internet.
As a parent, this movie really helped to open up some interesting conversation with the children.
Follow Chocoviv's Lifestyle Blog on WordPress.com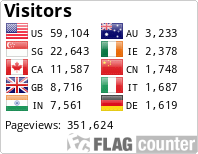 Instagram: https://www.instagram.com/chocoviv/
Twitter: https://mobile.twitter.com/Chocoviv1
TikTok: https://vm.tiktok.com/ZSsT5hEo/</</
Affiliate link:https://www.villov.net/?ref=1749896.e2894c</</