Image Courtesy of quotesnstories
"Treat your employees exactly as you want them to treat your best customers."— Steven Covey
How many think that customers are the most important part of the business? No customers mean no income, right? However, when you have an enthusiastic, knowledgeable and friendly employee, sooner or later, they shall attract curious folks. These can turn into paying customers.
Unfortunately, many higher ranking people of the management level tend to just push and demand for numbers and complete monopoly of their staff's life. Think about this….
1) Would you call and message your customer all the time, even if they are on vacation and bombard them with product offers?
2) Would you expect your customer to give up their vacation time to support a special sale that you decided to set up?
Yes, these sound ridiculous…and I am not even talking about the topic of minimum wage. Thank goodness for government for slowly increasing the minimum wage, which helps the small businesses to adapt to the increase in wages. But, sadly, inflation and the cost of living is constantly one step ahead.
Consequently, large corporations have a system of wage increases that reflects on the seniority of their staff. Small businesses should also have that in place, especially if there is a staff who is trustworthy, hardworking and knowledgeable about your business. You want that staff to stay working for you and not have to beg for a raise each year. It just makes sense that long-time staff have a higher value in the company in comparison to inexperienced new recruits, right?
Follow Chocoviv's Lifestyle Blog on WordPress.com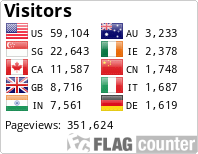 Instagram: https://www.instagram.com/chocoviv/
Twitter: https://mobile.twitter.com/Chocoviv1
TikTok: https://vm.tiktok.com/ZSsT5hEo/</</
Affiliate link:https://www.villov.net/?ref=1749896.e2894c</</