Image Courtesy of Wikipedia
As a child growing up in the 80's and 90's, the Blockbuster sign was a symbol of unlimited selections of home movie viewing. Going to the movies was an expensive activity. So, the appeal of renting one movie and getting a group of people to watch together was the fact that this was much cheaper!
Even for a date, it was much easier to talk and really get to know each other at home……
In this documentary, we learn that Blockbuster actually had the chance to purchase Netflix….the real reason for the decline and eventually, the bankruptcy of Blockbuster.
During the documentary, we got to meet the only Blockbuster that was operating in Bend, Oregan. This store had become an international sensation, with fans from all over the world visiting it.
Follow Chocoviv's Lifestyle Blog on WordPress.com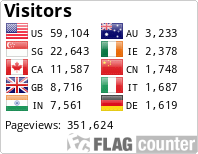 Instagram: https://www.instagram.com/chocoviv/
Twitter: https://mobile.twitter.com/Chocoviv1
TikTok: https://vm.tiktok.com/ZSsT5hEo/</</
Affiliate link:https://www.villov.net/?ref=1749896.e2894c</</