Summary
After the War, the young people of Japan learning to deal with the past and look towards the future. As the 1964 Summer Olympic were getting close, a group of students were determined to save their beloved clubhouse from being demolished to make space for new buildings.
In this clubhouse, Yumi and Shun met as they worked together from the school newsletter. They really got closer and closer. Then, one day, Shun saw a photo of Yumi's missing father….
Conclusion
This was a beautiful creation by Studio Ghibli. This was a moving story about how these young people had to learn to grow up faster due to missing parents. It's about strong friendships and sacrifices.
Follow Chocoviv's Lifestyle Blog on WordPress.com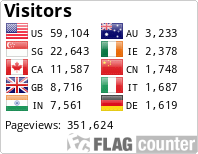 Instagram: https://www.instagram.com/chocoviv/
Twitter: https://mobile.twitter.com/Chocoviv1
TikTok: https://vm.tiktok.com/ZSsT5hEo/</</
Affiliate link:https://www.villov.net/?ref=1749896.e2894c</</