Personally, I love cats. But, I can only handle one pet at a time. So, I love to visit cat cafes. This particular one has two spaces. One side is the cafe where you can order drinks and shop for souvenirs. The other side is where all the cats hang out. No drinks or food is allowed in this area.
All the cats are available for adoption. Some are as young as 5 months old, while others are as old as 8 years old. There is also a small room for two cats who like to stay by themselves. With so many toys and visiting around, these cats are really pampered!
These places are a great inspiration for those who are looking to adopt a cat too!
Follow Chocoviv's Lifestyle Blog on WordPress.com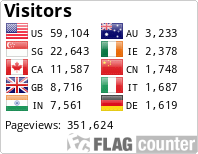 Instagram: https://www.instagram.com/chocoviv/
Twitter: https://mobile.twitter.com/Chocoviv1
TikTok: https://vm.tiktok.com/ZSsT5hEo/</</
Affiliate link:https://www.villov.net/?ref=1749896.e2894c</</