Image Courtesy of Wikipedia
Summary
Percy Fawcett was a British explorer in the 1900s who was sent to Brazil to survey the land. The rubber trade was being affect by the disputes between Bolivia and Brazil. Fawcett was intrigued by their Amazonian guide's story of an ancient city filled with gold after he himself discovered broken pottery in an uncharted grounds. He wanted to continue his search but was constantly laughed at by his peers. He spent so much time away from his family that his wife and children despised him. But, he was determined….
Conclusion
This movie was based on a book of the same name. This book, in turn, recalled many of the actual events that happened to Percy Fawcett. The historical recollection of the prejudice that the English had towards the aboriginal population in the jungle. In addition to that, how people who were kind to them were also ridiculed.
Note: Tom Holland (from Spider-Man) was the actor,who was his son in this movie.
Follow Chocoviv's Lifestyle Blog on WordPress.com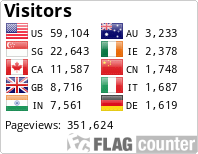 Instagram: https://www.instagram.com/chocoviv/
Twitter: https://mobile.twitter.com/Chocoviv1
TikTok: https://vm.tiktok.com/ZSsT5hEo/</</
Affiliate link:https://www.villov.net/?ref=1749896.e2894c</</