Meet Olivia from chromabyolivia's Etsy Shop! Check out some of the stickers that she sent me! Thank you!
Who is chromabylivia?
I started my business because I love bringing smiles to peoples faces! I'm a 14 year old teen entrepreneur, As a kid I always made pictures in my notebook of running a business, so until the point of starting a real business I decided to start small.
Every time I receive an order I do a little happy dance inside, and I always hope you do a happy dance too when you receive your order!!
How To Order:
Click below to shop with the special 15% off her shop:
https://www.etsy.com/shop/ChromaByLivia?coupon=CHOCOVIV15
Instagram: https://www.instagram.com/chromabylivia/
Follow Chocoviv's Lifestyle Blog on WordPress.com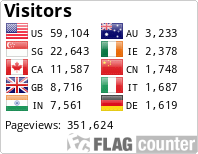 Instagram: https://www.instagram.com/chocoviv/
Twitter: https://mobile.twitter.com/Chocoviv1
TikTok: https://vm.tiktok.com/ZSsT5hEo/</</
Affiliate link:https://www.villov.net/?ref=1749896.e2894c</</