Thank you Marie for tagging me!
The creator of this tag is Evin! So go check out her blog! https://evinsblog.wordpress.com/2021/02/21/tags/
The Rules
Thank the person who tagged you.
Mention the creator of the tag and provide a link to their blog.

Use the tag's logo.
answer the 7 questions you were asked.
create 7 new questions or pass on the same questions
Tag 7 bloggers and notify them by commenting on their blog
What's your talent? it can be anything you're good at.
Add your favorite quote!
Finally… Just have fun with it!
Questions
What is your favorite blog category to write about?

Love movie reviews
Do you have a pet?

Yes! A bearded dragon
How long have you been blogging?

About 2 years?
What book series do you read over and over again?

Harry Potter
If you could change one thing about the world, what would it be?

Definitely world peace.

How many languages do you speak? English, Cantonese, Mandarin and some basic French from school
If you were granted three wishes, what would they be?

World peace, health and happiness
Nominees
https://dontletthedaysgoby.home.blog/
https://wwwselflovee.wordpress.com
http://mywanderings.travel.blog
https://onelifemillionshades.wordpress.com
Follow Chocoviv's Lifestyle Blog on WordPress.com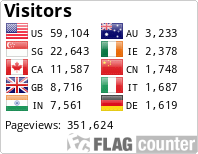 Instagram: https://www.instagram.com/chocoviv/
Twitter: https://mobile.twitter.com/Chocoviv1
TikTok: https://vm.tiktok.com/ZSsT5hEo/</</
Affiliate link:https://www.villov.net/?ref=1749896.e2894c</</