Summary
Alina was an orphan who grew up to be a cartographer to help navigate through the dangerous Fold. This area was filled with monsters named Volcra who devoured foreign beings that enter their world. This Fold was formed many centuries ago by an evil being. The world was looking for a Grisha, (someone with special powers), who could summon light to destroy the Fold. The leader of the Grisha, the Darkling, was going to find this person and save everyone.
During one adventure into the Fold, Alina suddenly released the power of light when they were attacked. Therefore, the Darkling, took her in and became her guide. He would help train her to use her powers to destroy the Fold. The Fold was the ultimate enemy….not the selfish and snobby Royal Family?
Conclusion
I have to be honest. I watched the series recently and then, decided to read the book. Most of the major themes and scenes matched quite nicely. I really appreciated the imagery that I could conjure from the book.
Love and betrayal was really played up throughout the book. Loyalty to the right side could be in a grey area. Choices could be very confusing.
Follow Chocoviv's Lifestyle Blog on WordPress.com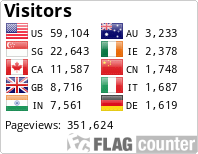 Instagram: https://www.instagram.com/chocoviv/
Twitter: https://mobile.twitter.com/Chocoviv1
TikTok: https://vm.tiktok.com/ZSsT5hEo/</</
Affiliate link:https://www.villov.net/?ref=1749896.e2894c</</