Image Courtesy of IMDb
Summary
Billy was an orphan who lost his mother in at a carnival when he was a little boy. After jumping from one foster home to another, he ended up living with one with other children that seemed nice.
One day, he discovered a portal that lead him to a secret place where he met the Wizard. This Wizard had already refused another young boy years ago because of his impure heart. That boy grew up and released the Seven Sins into the world.
This time, the Wizard gave the last of his powers to Billy and implored him to recapture the Sins. Soon, Billy encountered the man who released the Sins.
Conclusion
This was a wonderful family movie with lots of laughs. A lovely story about friendship and family that I watched more than one time.
Follow Chocoviv's Lifestyle Blog on WordPress.com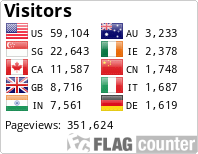 Instagram: https://www.instagram.com/chocoviv/
Twitter: https://mobile.twitter.com/Chocoviv1
TikTok: https://vm.tiktok.com/ZSsT5hEo/</</
Affiliate link:https://www.villov.net/?ref=1749896.e2894c</</