Some call it blind faith. However for me, I have always believed that as long as I have something that I really wanted, I shall achieve it some way or another.
Naturally, it doesn't mean that I receive everything that my heart desires. Realistically, more than not, when it is something that I truly desire from deep down in my soul that matters the most.
It's interesting how there are people who enjoy stomping over my thoughts of hope and beliefs whenever I express them. They are a walking cloud of negative particles that attempt to envelop and contaminate others around them. It takes an enormous amount of power to back away from these people. Sadly, sometimes I can get sucked into their cruel vortexes when I am not careful. To tear myself away from this, I need to really dig deep inside and concentrate hard on what I really desire….
Follow Chocoviv's Lifestyle Blog on WordPress.com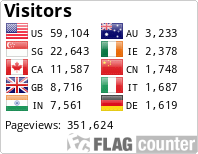 Instagram: https://www.instagram.com/chocoviv/
Twitter: https://mobile.twitter.com/Chocoviv1
TikTok: https://vm.tiktok.com/ZSsT5hEo/</</
Affiliate link:https://www.villov.net/?ref=1749896.e2894c</</