Ever since I began my second blog, the support has been phenomenal!!
As I grow my second blog, I continue to link it to my original blog as there are well over 3000 WordPress subscribers alone over there. It's unfortunate that we are limited by the amount of media (photos, gifs and such) storage on each site. Hence, my reason to grow to a second one.
Here, I want to thank you to all my loyal and new subscribers for all your support for my humble blog and all my social media platforms! Let us continue to shine a positive and loving light into this dark and silent world.
Follow Chocoviv's Lifestyle Blog on WordPress.com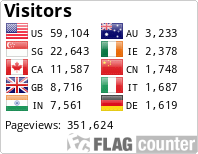 Instagram: https://www.instagram.com/chocoviv/
Twitter: https://mobile.twitter.com/Chocoviv1
TikTok: https://vm.tiktok.com/ZSsT5hEo/</</
Affiliate link:https://www.villov.net/?ref=1749896.e2894c</</