This was a tangy gift that I received and I really enjoyed it! At first, I was curious about the flavour combination of chili lime salt, tamarind and sweets. I was pleasantly surprised!
Fruit Gems and Fruit Medley
Who Is Tangy Sweets?
Tangy Sweets started simply because of the love of candy. The homemade recipe was an instant favourite to friends and family. Now, we are ready to share our Tangy Sweets with all of Vancouver.
Tangy Sweets candies are coated in a unique sauce made of fruits, tamarind, and lime. Topped off with a sprinkle of chili lime salt. It is a taste like no other.
Website: https://tangysweets.co
Facebook: https://m.facebook.com/tangysweetsco/
Instagram: https://instagram.com/tangysweetsco
Follow Chocoviv's Lifestyle Blog on WordPress.com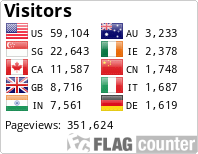 Instagram: https://www.instagram.com/chocoviv/
Twitter: https://mobile.twitter.com/Chocoviv1
TikTok: https://vm.tiktok.com/ZSsT5hEo/</</
Affiliate link:https://www.villov.net/?ref=1749896.e2894c</</