Summary
Tatsu, also known as the Immortal Dragon, was an ex-Yakuza underworld gang boss. He left the world of the Yakuza and became a househusband. However, he continued to use his Yakuza mentality and ways to face his daily house chores. Sometimes, his interesting and comedic ways scared some of the neighbours.
For example, Tatsu would treat shopping for a sale item like being ambushed by his enemies….
Conclusion
This anime was meant for adults as there was some strong language and topics. For those who were even slightly familiar with the Yakuza from past movies, they would find the jokes and situations very entertaining.
Follow Chocoviv's Lifestyle Blog on WordPress.com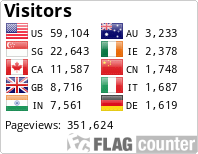 Instagram: https://www.instagram.com/chocoviv/
Twitter: https://mobile.twitter.com/Chocoviv1
TikTok: https://vm.tiktok.com/ZSsT5hEo/</</
Affiliate link:https://www.villov.net/?ref=1749896.e2894c</</