Thank you Ido Dent Naturals (Bentodent) for sending me these toothpastes to try out! There are three tubes in total.
Who Is Ido Dent Naturals?
We are a team of research-oriented Dentists on a mission to develop all-natural therapies. We have created a 100% natural super Paste – Bentodent – a refreshing new line of oral-care solutions that take the daily brush-paste routine to the next level.
It's a complete turnaround in Oral Care – as the Oral cavity is not just shunning the toxins, but is also embracing natural elements. Isn't that awesome news for us all? And to spread the good word, who else but you who has been encouraging natural and environmentally friendly products.
We, therefore, urge you to join hands with us and create awareness for a 'chemical-free' environment. We are absolutely certain that our products will provide great value to you and you will feel a considerable change in your own Oral Health soon!
——From Ido Dent Naturals
Cardamom
This is a very unique flavour! It's not too strong and reminds me of cloves. So it's a great alternative to the strong mint ones that I am used to brushing with normally.
Activated Charcoal
This one contains activated charcoal and says that it is enamel safe. The flavour for this one is peppermint.
Junior Toothpaste
The junior toothpaste flavour I have is Splashin' Mango. It contains natural mango flavour and a little bit of mint in it. It is recommended for age 2 and up.
Conclusion
These toothpastes are for those looking for a natural alternative to conventional toothpastes. The base is bentonite clay so they are earthy in colour and paste-like.
Disclosure: I use affiliate links. I promote products I have tried ourselves and truly believe in. If you make a purchase using a link I may receive a commission. Such revenue helps keep this website running, and allows me to keep the content free for readers. This motivates me to strive on my goal of sharing what I love.
Note: You are welcome to use my 20% off code: Chocoviv20 on their website to try!
Follow Chocoviv's Lifestyle Blog on WordPress.com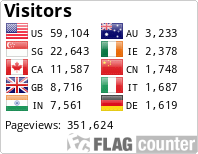 Instagram: https://www.instagram.com/chocoviv/
Twitter: https://mobile.twitter.com/Chocoviv1
TikTok: https://vm.tiktok.com/ZSsT5hEo/</</
Affiliate link:https://www.villov.net/?ref=1749896.e2894c</</