Summary
This documentary recalled the March 2019 college admissions scandal that came to light as it involved some very wealthy and influential families plus two very famous actresses's children.
Rick Singer was supposed to be someone who would help to prepare senior high school students for college entrance exams. However, he eventually became the person to go to for the access of discounted side door entries to colleges. Why were these so much cheaper than the regular side doors?
Conclusion
Throughout my life, I have heard rumours about donating a huge amount of money to have a better chance to schools. Therefore, this topic was not news to me. Wealthy families already have the financial ability to send their children to extra tutoring and schooling. These side doors, according to the documentary, are still available.
Follow Chocoviv's Lifestyle Blog on WordPress.com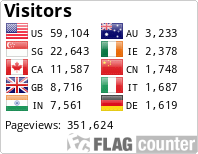 Instagram: https://www.instagram.com/chocoviv/
Twitter: https://mobile.twitter.com/Chocoviv1
TikTok: https://vm.tiktok.com/ZSsT5hEo/</</
Affiliate link:https://www.villov.net/?ref=1749896.e2894c</</