Thank you Herbion Naturals for this care package!
Who Is Herbion Naturals?
According to their website:
Specialising in the design and manufacturing of cough, cold, and flu herbal remedies, Herbion Naturals is a nutraceutical company that is committed to offering superior-quality, safe, and efficacious herbal products to consumers. Prepared using only the best quality herbal ingredients following International cGMP Standards, the products offered by Herbion Naturals are available in a wide range of flavors and dosage forms to provide maximum convenience for both adults and children.
Ivy Leaf Cough Syrup
This cough syrup is non-drowsy and tastes pleasant! According to the label, children age 4 and up to adults can use this cough syrup.
Please see here for medicinal warning.
Ingredients:
Hyssop (Hyssopus Officinalis, Leaf)
Malabar-Nut-Tree (Justicia Adhatoda, Leaf)
Licorice (Glycyrrhiza glabra, Root)
Long Pepper (Piper longum, Fruit)
D-Sorbitol, Anhydrous Citric Acid
Stevia Rebaudiana Leaf
Peppermint Oil
Clove Oil
Chest Rub
This chest rub contains essential oils like clove, eucalyptus, and wintergreen oil. It can be used to help with sore joints and muscle too.
Herbs/Active Ingredients:
Di-Menthol
Clove Essential Oil
Eucalyptus (Eucalyptus Globulus) Oil
Wintergreen (Gaultheria Procumbens) Oil
Olive (Olea Europaea) Oil
Vitamin E
Beeswax
Petroleum – Free
Cold And Flu Remedy
These granules are easy to mix in warm water and helps with symptoms of cold and flu, according to the packaging. The taste is soothing to the throat.
Note: See here for medicinal warnings.
Ingredients:
White Willow (Salix Alba, Bark)
Indian Gooseberry (Phyllanthus Emblica, Fruit)
Malabar (Adhatoda Vasica, Leaf)
Licorice (Glycyrrhiza Glabra, Root)
Wild Violet (Viola Odorata, Leaf)
Tea (Camellia Sinensis, Leaf)
Valerian (Valeriana Officinalis, Rhizome)
Sweet Fennel (Foeniculum Vulgare, Fruit)
Cough Lozenges
These tasty lemon-flavoured lozenges are excellent to use under my masks! It keeps my throat moist and breath smelling fresh! These contain cane sugar, so I only take a couple a day. The menthol makes breathing more pleasant too.
Ingredients:
Menthol
Eucalyptus Oil
Adhatoda Vasica
Piper Longum
Hyssopus Officinalis
Alpinia Galang
Glycyrrhiza Glabra
Natural Honey Flavour
Hand Sanitizer
This is a necessary staple in all households. It contains 80% ethyl alcohol and glycerin.
If you are interested in these items:
About Us
https://twitter.com/herbionca?s=21
https://instagram.com/herbion.canada
https://m.facebook.com/HerbionCanada
Follow Chocoviv's Lifestyle Blog on WordPress.com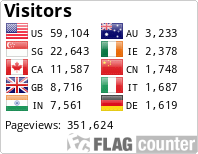 Instagram: https://www.instagram.com/chocoviv/
Twitter: https://mobile.twitter.com/Chocoviv1
TikTok: https://vm.tiktok.com/ZSsT5hEo/</</
Affiliate link:https://www.villov.net/?ref=1749896.e2894c</</