Summary
In 2014, Mrs. Susan Ford was enjoying a wonderfully luxurious life in a close knit town in New England. With her beautiful house and lovely dogs, she was living the ideal life with her stepson. Then, one day, a man from Iraq was picked up by the local FBI. He was looking for Mrs. Ford.
In the summer of 1979, Susan and Annie were fellow waitresses at Frankie's disco. There, they met all sorts of interesting and powerful people. What happened during that year? Why was a man from the past looking for Mrs. Ford now?
Conclusion
One thought kept occurring in my mind as I read this book—-bad company could ruin your life or haunt you for the rest of your life. There were quite a few very surprising twists in the story with a even more surprising ending. For those who preferred books with a very clear differentiation between the right and wrong, this book would not fit that set-up as it blurred the lines. People that I believed should be punished, were set free…. to my dismay. Sadly, real life scenarios could be similar to this ending.
Follow Chocoviv's Lifestyle Blog on WordPress.com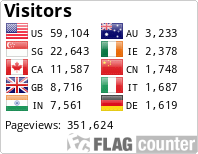 Instagram: https://www.instagram.com/chocoviv/
Twitter: https://mobile.twitter.com/Chocoviv1
TikTok: https://vm.tiktok.com/ZSsT5hEo/</</
Affiliate link:https://www.villov.net/?ref=1749896.e2894c</</