Thank you, Kandl Artistique for gifting me this lovely virtual lab!
Who Is Kandl Artistique?
As per their website:
Our family-owned business has been one of the world's top candle makers for almost 50 years. From wick selection to the type of wax we use – we know what it takes to create a candle and ensure it's a luxurious experience from the moment it's first lit.
At KANDL, we see ourselves as educators and facilitators, with the ultimate goal of bringing people together through the emotional connection of scent and warmth. KANDL's one-of-a-kind labs take participants through every aspect of candle creation, from wick and fragrance selection to wax education and vessel selection. Choose from over 100 combinations of fragrance notes to make your customized creation that can be taken home within 90 minutes or less. Our labs are fun, intimate and uniquely yours.
First, I received a parcel with the special oils of base, middle and top notes, along with charts. Then, on the time of the virtual lab, our instructor would teach us about the different oils, wax, and candle knowledge. I had a lot of fun smelling and picking out the different notes that could go into my personalized candle. After deciding on which three scents, Kandl Artistique would send me a form to choose the vessel and label design.
After about two weeks, my large personalized candle arrived at my doorstep!
Click below for the candle virtual lab!
https://kandl-artistique.com/virtual-lab/
Note: Mention CHOCOVIV on your orders of lab or candles and received a special complimentary candle along with your purchase!
Instagram: https://instagram.com/kandlartistique
Facebook: https://m.facebook.com/KANDL-Artistique-113337780526846/
Follow Chocoviv's Lifestyle Blog on WordPress.com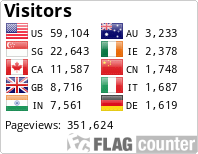 Instagram: https://www.instagram.com/chocoviv/
Twitter: https://mobile.twitter.com/Chocoviv1
TikTok: https://vm.tiktok.com/ZSsT5hEo/</</
Affiliate link:https://www.villov.net/?ref=1749896.e2894c</</