Summary
Alina was an orphan, who grew up in an orphanage with her best friend, Mal. On the day that they were to be tested to see if they had special powers as Grishas, was worried that she was one. She used a self injury trick, so she was guaranteed to stay with Mal as a regular mortal.
As young adults, both served in an army to help find ways to conquer through the Fold. This dark and dangerous fold contained Volcra, the monstrous creatures. According to the legend, the Dark Heretic was an extremely powerful Grisha, who created the Fold when he became power hungry and wanted to destroy his enemies.
One day, when they were attacked by the Volcra as they were travelling through the Fold, a creature was attacking Mal and as another grabbed her, an enormous beam of light blasted around her body. This beam destroyed the creatures around their vessel! She was actually the legendary Sun Summoner! Alina could be their solution to destroying this monstrous Fold! However, now she became the target of many greedy souls…..
Conclusion
Apparently in this fantasy world, Su Han was the enemy territory and Alina was half-Su Han. As looking half-Su Han (I saw this as equivalent to half-Asian in real life), she lived with racism and prejudice her entire life. This constant bullying made to her stronger and more independent at a young age.
I haven't read the trilogy that this series was adapted from yet. Therefore, I couldn't comment if it followed the books faithfully. However, the theme of growing up as the despised and into the sought after Legend made it a feel-good series. There were some twists in the plot as characters begin to show their true colours.
The ending definitely hinted that a second season would be coming someday!
Follow Chocoviv's Lifestyle Blog on WordPress.com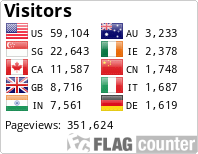 Instagram: https://www.instagram.com/chocoviv/
Twitter: https://mobile.twitter.com/Chocoviv1
TikTok: https://vm.tiktok.com/ZSsT5hEo/</</
Affiliate link:https://www.villov.net/?ref=1749896.e2894c</</