My ambition was to learn as much knowledge as I can during my own downtime. I enjoyed watching education documentaries and listening to webinars about health. Therefore, sometimes complimentary training samples were sent out. It's a nice gesture if these companies wanted us to spend an hour or so of our precious time to participate.
In the past, one of the complaints from the main office was the fact that they had to separate out these training samples to be transferred out. Therefore, I tried to have them shipped directly to where I was located at instead. Unfortunately, sometimes this was not available.
SO, I WAS ASKED TO NOT TO DO TOO MANY TRAININGS BECAUSE SOME OTHER PERSON IN THE COMPANY WAS DOING A LOT.
Wow… They had forgotten why staff training was important at any workplace. Adequate training was necessary for the benefit of the company. Those that train more usually were more successful at their work as they possessed the knowledge through training. Plus, all the information that I could retain would benefit everyone around me too!
Yes, these types of comments bothered me and should be ignored. My goal——do what I believe to be correct.
Follow Chocoviv's Lifestyle Blog on WordPress.com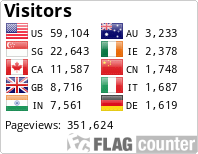 Instagram: https://www.instagram.com/chocoviv/
Twitter: https://mobile.twitter.com/Chocoviv1
TikTok: https://vm.tiktok.com/ZSsT5hEo/</</
Affiliate link:https://www.villov.net/?ref=1749896.e2894c</</