Summary
As his mother was ill and his father was sent to India, poor little Digory was to stay with his aunt and Uncle Andrew. He became friends with a little girl in the neighborhood named Polly.
Uncle Andrew believed that he was a magician with magical powers. Believing that he discovered a magical world, he tricked Polly into touching a yellow magical ring and she disappeared! In order to save his friend, Uncle Andrew convinced Digory to touch the yellow ring. With two green rings that would bring people back, Digory was ready to save Polly.
When he arrived in the middle of the Woods, Digory and Polly discovered that the pools of water lead to different worlds. In one of the pools, they discovered a place named Charn. Out of curiosity, Digory took the hammer that was there and rang a nearby bell. This bell woke up the White Witch……
Conclusion
This book was the first novel in the series of the books about the world of Narnia, how it happened, Aslan's appearance and the special Apple tree. Reading this book gave me more insight to how it all began….
Follow Chocoviv's Lifestyle Blog on WordPress.com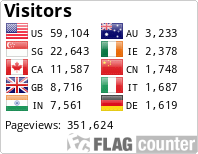 Instagram: https://www.instagram.com/chocoviv/
Twitter: https://mobile.twitter.com/Chocoviv1
TikTok: https://vm.tiktok.com/ZSsT5hEo/</</
Affiliate link:https://www.villov.net/?ref=1749896.e2894c</</