Summary
After her parents died in the British-ruled India, orphaned Mary was sent to live with her uncle, Lord Craven in England. Her mother was one of his sisters. Entitled little Mary was not the sweet little girl that they had expected. Instead, she didn't follow rules and refused to go to a boarding school. Mary only wanted to run free around the estate grounds.
Lord Craven, himself, kept away from Mary as much as possible until Mary discovers his supposedly crippled son, Colin. After his wife passed, he had convinced his son that he had to stay in bed permanently as he could die anytime of anything.
One day, Mary followed a friendly stray dog into a hidden hedge at the far end of the estate. It was here that she discovered a magical Secret Garden……
Conclusion
The transformation of all the main characters was very emotional. It was a good idea to also tell the past stories about the relationship of Mary and Colin's mothers before they past away. It was able to tie them to their mothers' memories of the garden.
My favourite part to was to watch the relationship between Lord Craven and Colin change for the better.
Follow Chocoviv's Lifestyle Blog on WordPress.com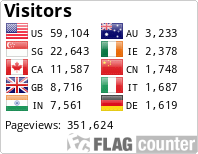 Instagram: https://www.instagram.com/chocoviv/
Twitter: https://mobile.twitter.com/Chocoviv1
TikTok: https://vm.tiktok.com/ZSsT5hEo/</</
Affiliate link:https://www.villov.net/?ref=1749896.e2894c</</