Summary
Dan was the stereotypical demanding office executive who got let go from his job and decided to escape into the countryside. He met up with his new neighbour, Alan for a cup of coffee at the Aquifer Cafe. The owner of the cafe, Deborah, told them a story about having an ancient well at the back of the cafe. That piqued the men's interest. However, after observing the odd fake relics, the object that really interested them was a plaque with a bunch of letters and dots. It resembled some sort of code…. Deborah offered them a slice of free cake if they could decipher it.
Naturally, the pair succeeded in breaking the code and Dan, became furious that Deborah was lying to them about the false info regarding the well and how she found the plaque. He became extremely rude and got kicked out of the cafe. Dan continued to try to dig into why she was lying, by researching into her family. The pair continued to visit the different places in the town to find out more. Due to Dan's extremely abrasive personality, the pair was not making a good impression on most of the people they encountered…. this made investigating a bit troublesome….
Why were Deborah's family lying about how one of their ancestors died? What were they hiding?
Conclusion
I love historical mysteries, so this was quite interesting to me. I really hope that Dan's rude behaviour can improve in the future novels. Digging into people's business and being rude to the interviewees is never a good idea.
One main takeaway was the historical background info about the executions that happened during the Great War. Many deserters or soldiers that acting oddly due to combat fatigue and battle neurosis were executed. We now know this was related to PTSD. This was a shock to me….
Follow Chocoviv's Lifestyle Blog on WordPress.com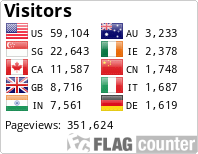 Instagram: https://www.instagram.com/chocoviv/
Twitter: https://mobile.twitter.com/Chocoviv1
TikTok: https://vm.tiktok.com/ZSsT5hEo/</</
Affiliate link:https://www.villov.net/?ref=1749896.e2894c</</