Summary
Nanno was always the new kid at each high school. Imagine being the target of bullies each time from students and the staff alike. Curiously, she was never afraid and was attracted to secrets and danger, especially death. Revenge was all she could think of…
Conclusion
Some spoilers:
Season One was all about her standing up against all the bullies in each episode, including the ones that led to her death. From the beginning, the fact that she kept coming back to life in a new episode, viewers knew there was something supernatural about her. Making all those who had caused misery to others to repent and to beg for forgiveness was her goal. Forgiveness was not the goal….
Season Two delved into different aspects of abuse from parental neglect to rape. Sometimes it became quite dark. Then everything got complicated when there was competition….
For those who enjoy revenge and the supernatural should check it out. Even though most of issues might be exaggerated, but if one watched enough true crime shows understand that these issues were plausible.
Follow Chocoviv's Lifestyle Blog on WordPress.com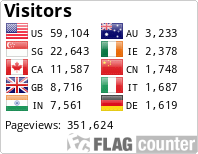 Instagram: https://www.instagram.com/chocoviv/
Twitter: https://mobile.twitter.com/Chocoviv1
TikTok: https://vm.tiktok.com/ZSsT5hEo/</</
Affiliate link:https://www.villov.net/?ref=1749896.e2894c</</