Unfortunately, COVID-19 continued to prevent us from travelling as freely as before. Therefore, I am very pleased to be able to "travel" live through the Korea Tourism Organization's live broadcast online. This time we were visiting South Korea's Yongin Folk Village.
The Yongin Folk Village or Minsook Village was a museum that was a replica of a village from the late Joseon period. There were over 260 houses there with three styles of the three classes, peasant, landowner and aristocrat.—- Wikipedia
I actually felt like I was there along with the hosts! As it was a live broadcast, the host was able be interactive and answered questions too! Looking forward to the next broadtcast!
Follow Chocoviv's Lifestyle Blog on WordPress.com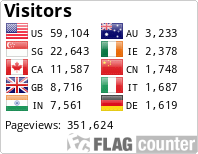 Instagram: https://www.instagram.com/chocoviv/
Twitter: https://mobile.twitter.com/Chocoviv1
TikTok: https://vm.tiktok.com/ZSsT5hEo/</</
Affiliate link:https://www.villov.net/?ref=1749896.e2894c</</