Summary
This book was a collection of short stories about lost love, rejection, coincidental meetings and above all, surprises in life. These surprises could be bad, but it could be good too! Some of the stories might move you to tears, but some might shock you.
Conclusion
There were quite a few stories that made me smile. A couple left me surprised and wanting more! So many questions arose in my mind as each shirt story ended.
If you were looking for a quick read to inspire your imagination, this would be a good choice!
Follow Chocoviv's Lifestyle Blog on WordPress.com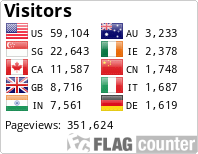 Instagram: https://www.instagram.com/chocoviv/
Twitter: https://mobile.twitter.com/Chocoviv1
TikTok: https://vm.tiktok.com/ZSsT5hEo/</</
Affiliate link:https://www.villov.net/?ref=1749896.e2894c</</