For those who got blamed for most of the bad situations or happenings around the home or work place, this quote would be a good reminder. It often only took one or two mistakes. Then, from then on, those toxic family or friends to continue to point fingers at that particular Individual for all the future problems.
Let's be honest. Who didn't make any mistakes in their life? No one was perfect ever. Constantly, harassing others gave those people with low sense of self-worth a big ego boost. Instead of supporting others, stepping over others like stepping stones made them feel better and more superior.
When others made mistakes, it's important to be kind about it. It could be frustrating. However, would you prefer to destroy the relationship and have no more future with that individual.
Or would you want that individual to curse you under the breath and look for a time to have their revenge?
However, this quote was a great way to face those who weren't able to remove themselves from their chronic offenders. Sometimes, it's not always possible to cut those toxic people out because of certain situations. Life could be complicated and cruel.
Follow Chocoviv's Lifestyle Blog on WordPress.com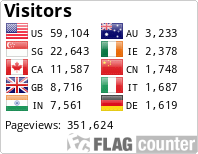 Instagram: https://www.instagram.com/chocoviv/
Twitter: https://mobile.twitter.com/Chocoviv1
TikTok: https://vm.tiktok.com/ZSsT5hEo/</</
Affiliate link:https://www.villov.net/?ref=1749896.e2894c</</