Dreams were often a place that repeated reality or when reality was less than ideal, a place to let my imagination run wild. Since the beginning of last year's lockdowns, I had been following the ups and downs of a particular pop star and actor. I had discovered his drama series online accidentally. I did not know that he had a new series out! I had followed his other series before, so I immediately was captivated. After over 10 years, his appearance hadn't changed much and I still found him funny (especially during outtakes).
Whenever I felt that the world was falling apart or life was so cruel, I would watch his live recordings of his daily life or his interactions online since everyone was staying home most of the time too! It would cheer me up quite a bit.
Naturally, one night, I had a beautiful and simple dream that he had finally found the love of his life after many years of being single. Yes, in the dream, it was me! What a dream!
As he was introducing me to the public, I woke up. However, I loved the feeling of being adored by this amazing person that I forced myself to go back to sleep. I was able to continue the dream until I really had to get up for the day. The warm and fuzzy feeling lingered for quite awhile.
Let's be honest with ourselves. Life can be cruel and sometimes downright disappointing. It's a pleasant feeling to be able to achieve the impossible sometimes.
Follow Chocoviv's Lifestyle Blog on WordPress.com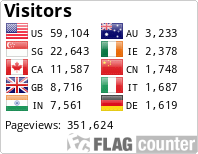 Instagram: https://www.instagram.com/chocoviv/
Twitter: https://mobile.twitter.com/Chocoviv1
TikTok: https://vm.tiktok.com/ZSsT5hEo/</</
Affiliate link:https://www.villov.net/?ref=1749896.e2894c</</