Summary
Frodo Baggins inherited a house and a ring from his cousins Bilbo Baggins. This ring was the Ring that evil forces from afar yearned for and sought after desperately. Others had fallen under its power and lost everything. Bilbo was able to benefit from the Ring by staying young, but as he got older, he knew it was time.
After inheriting the Ring, Gandalf the Gray, a powerful wizard told Bilbo that he must leave his home and travel across Middle-earth to the Cracks of Doom to destroy the Ring. One the way, he would meet and join up with other brave characters who would help him to accomplish this task…..establishing a fellowship while fighting different evil creatures….
Conclusion
This was part one of an epic three part tale. There was an entire imagery world with extensive details of landscape and lifestyle. It was an exciting story of bravery, friendship, sacrifice and change that prepared a shy homebody to do what he thought was once impossible.
Follow Chocoviv's Lifestyle Blog on WordPress.com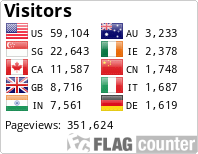 Instagram: https://www.instagram.com/chocoviv/
Twitter: https://mobile.twitter.com/Chocoviv1
TikTok: https://vm.tiktok.com/ZSsT5hEo/</</
Affiliate link:https://www.villov.net/?ref=1749896.e2894c</</