Summary
Alex was a 14 year old orphan living with his banker uncle Ian Rider. Then one day, Ian was in a car accident and he was left with his caretaker. However, Alex didn't believe that his uncle would forget to wear a seatbelt and he began to investigate by himself… He discovered many bullet holes on the car, he knew that he was right! Uncle Ian was a secret agent! Suddenly, Ian's boss appeared and confronted Alex about his investigation, he was forced to join the secret service, MI6.
Alex was very suitable as an agent since he was very skilled in many fields, sent to infiltrate a billionaire's company. This billionaire was going to donate a large amount of computers that contained a program called Stormbreaker…..
Conclusion
To force a teenager to be a spy seemed quite irresponsible and a bit ridiculous at first…. However, considering this was a series for 10 years old and older, it would be easier for young readers to accept.
Follow Chocoviv's Lifestyle Blog on WordPress.com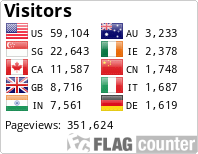 Instagram: https://www.instagram.com/chocoviv/
Twitter: https://mobile.twitter.com/Chocoviv1
TikTok: https://vm.tiktok.com/ZSsT5hEo/</</
Affiliate link:https://www.villov.net/?ref=1749896.e2894c</</