Summary
This documentary recalled the life and works of Stanislav Szukalski, beginning from his latter times in California and backtracking into his past. For five years, his close friend Glen Bray helped him to record him telling his eccentric and imaginative tales of success and failures.
From his own invented alphabet to how he believed that Easter island was where humanity began, he was called a genius as a child to a megalomaniac as an adult.
Conclusion
As a fan of art, I was completely intrigued with this sculptor's life story. Despite the failures in life and his career, he was able to work to the end at something he loved.
Now I would love to Chicago's Polish Museum of America!
Follow Chocoviv's Lifestyle Blog on WordPress.com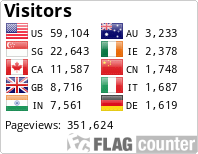 Instagram: https://www.instagram.com/chocoviv/
Twitter: https://mobile.twitter.com/Chocoviv1
TikTok: https://vm.tiktok.com/ZSsT5hEo/</</
Affiliate link:https://www.villov.net/?ref=1749896.e2894c</</