Summary
After turning thirteen, Kiki had to leave her home and live alone for one year by herself. Those were the requirements for a witch-in-training. She settled down in a city that didn't have a witch-in-training yet. Having her black cat, Jiji, helped her to adjust to her unfamiliar surroundings. After helping the local baker to deliver a lost pacifier to a new mother who just left the bakery, the baker invited her to stay. Eventually, she decided to start a delivery service by using her broom flying skills.
Living in the city, she encountered peers who regarded her as an oddity because of how different she was…..Insecure feelings began to rise…Then one day, she couldn't hear her cat speak nor fly anymore….
Conclusion
This was a story of a little girl coming of age. From a happy and excited little girl, Kiki went through a low time when she lost her abilities. Losing faith in herself affected her ability to fly.
While watching this story, one must remove their pre-existing notions of witches. Apparently, the city folks weren't afraid of witches, but we're surprised and intrigued by the flying.
Follow Chocoviv's Lifestyle Blog on WordPress.com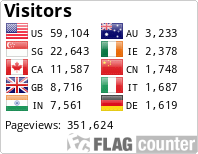 Instagram: https://www.instagram.com/chocoviv/
Twitter: https://mobile.twitter.com/Chocoviv1
TikTok: https://vm.tiktok.com/ZSsT5hEo/</</
Affiliate link:https://www.villov.net/?ref=1749896.e2894c</</