I absolutely love my new Ra-Ra-Ramen shirt!
Who Is Peanut And Bud?

1) Why and when did you start your business?
I am a full time teacher and I feel like I've always been a maker by heart. I love creating things and dabbled into card making in my 20's with one of my best friends. And then life happened – got married and had kids. I found my way back to crafting by fluke last spring. I actually bought a Cricut to make labels for my essential oil rollers and slowly found myself exploring other projects – t shirts, signs, doormats, totes. Slowly but surely my business gained momentum as word of mouth spread and people started to seek out my products and services. And here we are today.
2)Next, what was your background?
I've been an elementary school teacher now for over 20 years! Teaching mostly at the grade 4/5 level. My favorite subject to teach…Art! Haha. I'm the happiest when I am able to make or create something.
I was born in Manila, Phippines. I am Chinese – Fukien. I have a younger sister. My family moved to Canada when I was 10 in 1987.

3) Some interesting facts about your product?
I'm a perfectionist and I have a strong eye for detail. I'm super picky when it comes to the quality of my products.
The name Peanut and Bud stems from my two kids. Payton is my oldest and she is Bud and Grayson is my youngest , soon to be 9 in July, he is my Peanut.

4) Finally, anything else you would like to share?
I run my business from home, while teaching full time and being a mom – crazy I know.
My husband's name is Paul and I would not be able to do what I do without his support!
Check her products out:
https://www.instagram.com/peanutandbud/
https://m.facebook.com/peanutandbud/
USE CODE: PNB10 for 10% off your order!
Follow Chocoviv's Lifestyle Blog on WordPress.com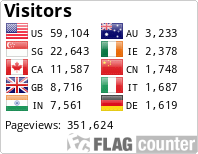 Instagram: https://www.instagram.com/chocoviv/
Twitter: https://mobile.twitter.com/Chocoviv1
TikTok: https://vm.tiktok.com/ZSsT5hEo/</</
Affiliate link:https://www.villov.net/?ref=1749896.e2894c</</